Work Experience

Education

Awards

Publications

Language skills
Work Experience
Partner of Sales e Kesselring Advogados, a law firm established in October 2012. Formerly she developed her career as an Associate Lawyer and later Partner of the Environmental, Consumer, Climate Change and Social Responsibility practice group of a major international law firm (1998-2012).
Throughout her career, Ana Beatriz has assisted companies engaged in a vast variety of segments as well as governmental and non-governmental entities. Her expertise includes the assessment of the legal aspects, definition and management of business strategies and responsibilities in transactional and pre-litigation and litigation strategy in relation to the multi-disciplinary features of sustainability, including environmental issues, transactional, corporate, governance and social responsibility issues, considering.
Her expertise has been built based on specific knowledge in her fields of practice, integrated to her experience in projects and negotiations involving not only other fields of the law, but also partnerships in the technical, economic and market areas, which allows her to have a sharp perception of the nature of the client's business and accordingly indicate the legal solution that best fits the client's needs. Her engagement also includes speeches in Brazil and the U.S. and writing several articles for major magazines and newspapers.
In regard to the specific fields of practice, Ana Beatriz has a solid knowledge of environmental issues, mainly involving compliance and transactional operations. In the compliance area her experience includes the management of environmental issues to meet the legal requirements in a preventive manner, as well as conducting negotiation strategies or conflict resolution at the arbitration, administrative and judicial levels, particularly those related to the management of contaminated areas, several aspects of industrial and marine pollution, environmental aspects of agrarian and reforestation activities, implementation of environmental management programs, including solid wastes and reverse logistics. In the transactional area she has solid experience in assessing environmental aspects in commercial operations such as mergers and acquisitions, privatizations, project finance, from the due diligence stage up to the negotiation of contractual clauses involving the allocation of responsibilities. Her experience of approximately 20 years in the transactional area covers several segments of the economy, including the chemical and petrochemical, energy, agrarian and forest, automotive, consumer products, among other industries, in addition to the regulated sectors such as power, oil and gas, telecommunications and commercial operations involving ports, terminals and ships.
In the consumer relations area she assists companies and organizations in the several issues related to services and products, consistent with the consumer protection rules, including the analysis of consumer rights aspects in commercial contracts and operations, litigation at the court and administrative levels; negotiated solutions with authorities and consumers; execution of Conduct Correction Agreements with the relevant authorities; analysis, planning and supervision of the legal aspects of product recalls, advertising campaigns and marketing strategies; aspects of consumer law in the Internet; development of preventive policies and strategies for companies. Ana Beatriz has a broad knowledge of forest issues, integrated to climate change and payments for environmental services (PES) issues.
In the field of social responsibility, she couples her knowledge in the integration of the legal aspects with the other sustainability areas.
She is also engaged in pro bono legal work and comprises that Board of Counsel of the Instituto Pro Bono (Pro Bono Institute).
Education
Ana Beatriz holds a law degree from Catholic University of São Paulo – PUC Law School (1993), Masters of Laws Degrees (LL.M.s) in Ocean and Coastal Law (2002) and in Comparative Law (2003) from the University of Miami, Coral Gables, Florida, and a Business Administration Certificate (Extension) from the University of California at Berkeley (1995). She also holds a Post-Graduate Certificate in Diffuse and Collective Rights from the Higher School of the District Attorney Office of São Paulo ('Escola Superior do Ministério Público') (1994).
Awards and Honorable Mentions
Ana Beatriz received several awards, among which Análise Advocacia, as one of the most admired Brazilian lawyers in environmental law (2009, 2010 and 2011), PLC Which Lawyer, in environmental law (2012), Chambers, in Product Liability (2011 and 2012), in addition to comprising the List of Leaders in Environmental Law of Latin America, according to an article published in Latin Lawyer.
Publications
Wrote in co-authorship chapters of the book 'Environmental Law and Policy in Latin America' – Brazil Chapter (Baker & McKenzie, 2000), 'Revista de Direito Ambiental nº 45', Editora Revista dos Tribunais, with the article 'A introdução de espécies marinhas exóticas em águas brasileiras pela descarga da água de lastro de navios' (The introduction of alien marine species in Brazilian seas through the ballast water of ships); 'Global Climate Change Guide', (published by CCH and written by lawyers of the several countries where Baker & McKenzie is established, October 2008), 'Global Product Recall Handbook' – Brazil Chapter (Baker & Mckenzie, 2009); as well as author of several articles for newspapers and magazines and participation in the TV program 'Entre Formigas e Gafanhotos - Caminhos Sustentáveis' (Among Ants and Grasshoppers – Sustainable Paths) (TV Ideal, December 2008).
Portuguese (native), English (fluent) and Spanish (fluent).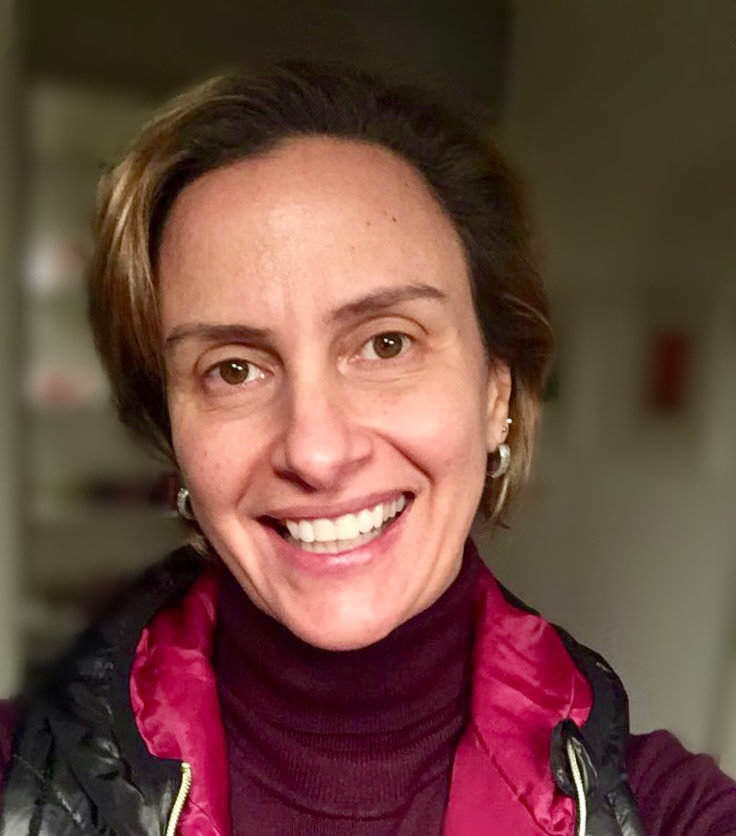 Ana Beatriz Kesselring
Rua Inácio Pereira da Rocha 142 cj. 415 Pinheiros
São Paulo (SP) Brasil
Phone: + 55 11 5505-2441
E-mail: ana.kesselring@ska.adv.br